Welcome to wiseThingz!!!
We provide customized smart solutions to eliminate mundane, increase productivity, enhance ROI and unlock potential savings that, till date gone un-noticed or seemed impossible.
Business outcome is our goal and technology is our means. Our connected devices, analytics and dashboards keep you at the helm of your business and either make data driven decision themselves or help you make a decision.
We draw from our experience of building solutions for our existing customers and learn new things everyday. We have pool of talented resources and a rare mix of digital capabilities – encompassing IoT, cloud and analytics – that help us deliver new experience in every project.
IoT enabled Inventory Management Solution
Be on top of all your inventory status from anywhere. Get a snapshot or itemized view of all your items in your desktop or mobile; at office or on the move.
Not only that, you will get full advantage of smart data analytics. Get forecast, generate auto-orders, calculate dynamic re-order point/safety stock/order size, get daily inventory reconciliation, get dashboards/charts/reports as you like
Please refer to Smart Pallet specification here
Smart fleet and supply chain with GPS Tracker
Keep a tab of your fleet or assets using completely customizable GPS tracker.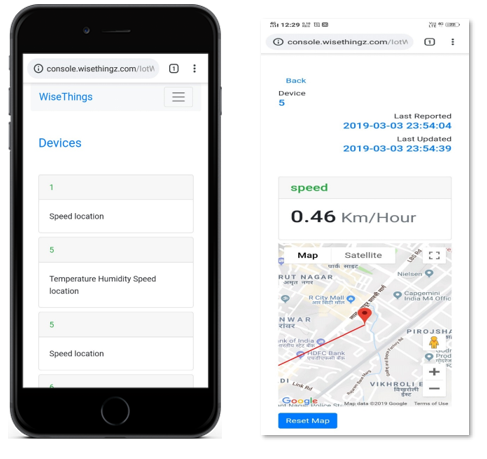 Consultation on how IoT- wrapped with digital technologies- can make a compelling business case for you
Data can do a lot of stuff when coupled with analytics, machine learning, AI, actuators, bots and so on… the list is long…. Let's leverage it all
Customized IoT PoC's and working prototype
Some of the key features of our service are,
Maintain your data locally on-premise, or in cloud- as you please….
Fetch data through easy-API and build your own application, or let us build it for you….
Get customized dashboards, charts, reports to suit your needs…. One size doesn't fit all, your business is unique… so should your tools
Customizable right from chip to UI to hardware to applications… want a bigger pallet? need an extra quick button? Prefer zigbee over wifi? want the device to be plug-n-play and run on battery? HTTP is passé? You like MQTT…. So be it